ROYALTON BLUE WATERS, MONTEGO BAY, JAMAICA, DESTINATION WEDDING
Testimony and review from the bride:
My husband and I worked with the company's owner, Lia Vincent, and office manager, Linze.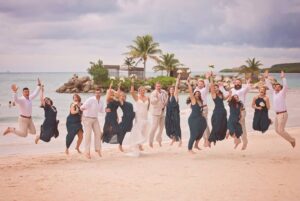 Lia & Linze were both very warm and friendly, and from day one, we could tell cared about us as a couple and our destination wedding success, rather than just seeing us as more clients. I get stressed out easily, so planning my own wedding alone was overwhelming, even though my wedding was 10 months out. I ended up working with Linze, and we pushed up the wedding date with a little less than three months to prepare. I was initially nervous about using a travel agent / wedding planner, but it turned out to be a huge blessing, because it took away a lot of the stress and worry I was experiencing. A bride has so many things to worry about, so having someone else bear the brunt of the work and worry about the nitty-gritty details was a HUGE relief for me.
Why spend hours analyzing vendors and reading reviews, when you can have a PRO do it? If you want an intimate wedding, if you want to elope, or if you want a huge all-out, go-into-debt-for-years wedding, and if you're in the market for a wedding travel agent, Lia and Linze should be at the top of your list!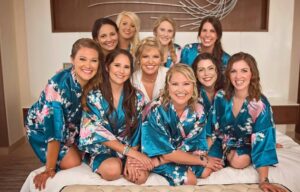 The day of the wedding, everything was so beautiful, and so much better than I could have done on my own. Lia's company finds the best local vendors, so you know you'll get great value in your package, and what's nice is her company offers different packages for different budgets. We worked with and met AMAZING vendors! The reception was so elegant that as soon as I entered the reception, I felt amazement, joy, and relief because being the worrywart and control freak that I sometimes can be, it was hard for me to trust someone to somehow make everything perfect. Lia was able to give us the dream wedding we couldn't have done ourselves. Our family and friends were also amazed, and repeatedly told us how great the wedding, reception, and food were at the resort.