WHAT MAKES THE PERFECT DESTINATION?
BIG DESTINATION DECISIONS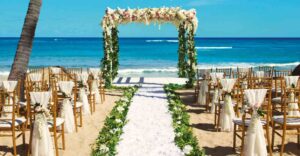 Selecting your destination is the first step in planning a trip to celebrate your romantic milestone. You want a location that sets the tone for your special occasion and represents the love you have for one another. If your celebration includes more than just the two of you, also consider a place your guests will cherish – loaded with all-inclusive luxury and exciting activities.
BUDGET: No need to break the bank. Determine what you are willing to spend. A destination resort can work with you to create a one-of-a-kind experience within your budget.
BACKDROP: It doesn't have to be a fantasy! Visualize your dream location and choose a destination that meets your unique criteria.
STYLE: Beach breezy? Nature lovers? History buffs? Define your style as a couple and select a complementary destination.
SEASONALITY: Are you celebrating a certain date? Is there flexibility? Some destinations have great promotions during low seasons.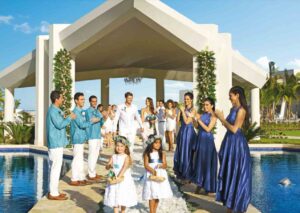 We understand those extraordinary moments… the ones that truly take your breath away, the ones that stay with you forever. Whether it's the first time you see one another as you walk down the aisle, or the view from the beach where you celebrate that special anniversary or renew your vows. The Inclusive Collection expertly crafts stunning experiences, creating lifelong memories for you to love and cherish. We are honored to be a part of your celebration because you deserve an experience as amazing and unique as your love.
Once you know your destination
Explore the ideal resort brand for your romantic milestone! Finding a resort that matches your unique style as a couple will make the occasion even more special.
FIND YOUR Perfect RESORT
Now that you've said 'I do' to the destination and brand, pick the perfect resort for your upcoming nuptials! Every resort offers dedicated wedding coordinators, tailored packages and amenities to make your day even more special. For more information and a snapshot of each resort's unique wedding amenities, see the chart on the next pages.
PERFECTLY Curated Packages
All our destination wedding packages are specially crafted to create one-of-a-kind experiences across our resort partners. You'll find each brand offers a variety of packages that vary based on your needs, with additional décor, venue and menu customizations available at time of booking.
Plan like a Pro
When planning your destination wedding, the steps and overall timing is much different from a local ceremony. Your wedding coordinator will guide you through the process. However, using this checklist will help you get ready for the big day.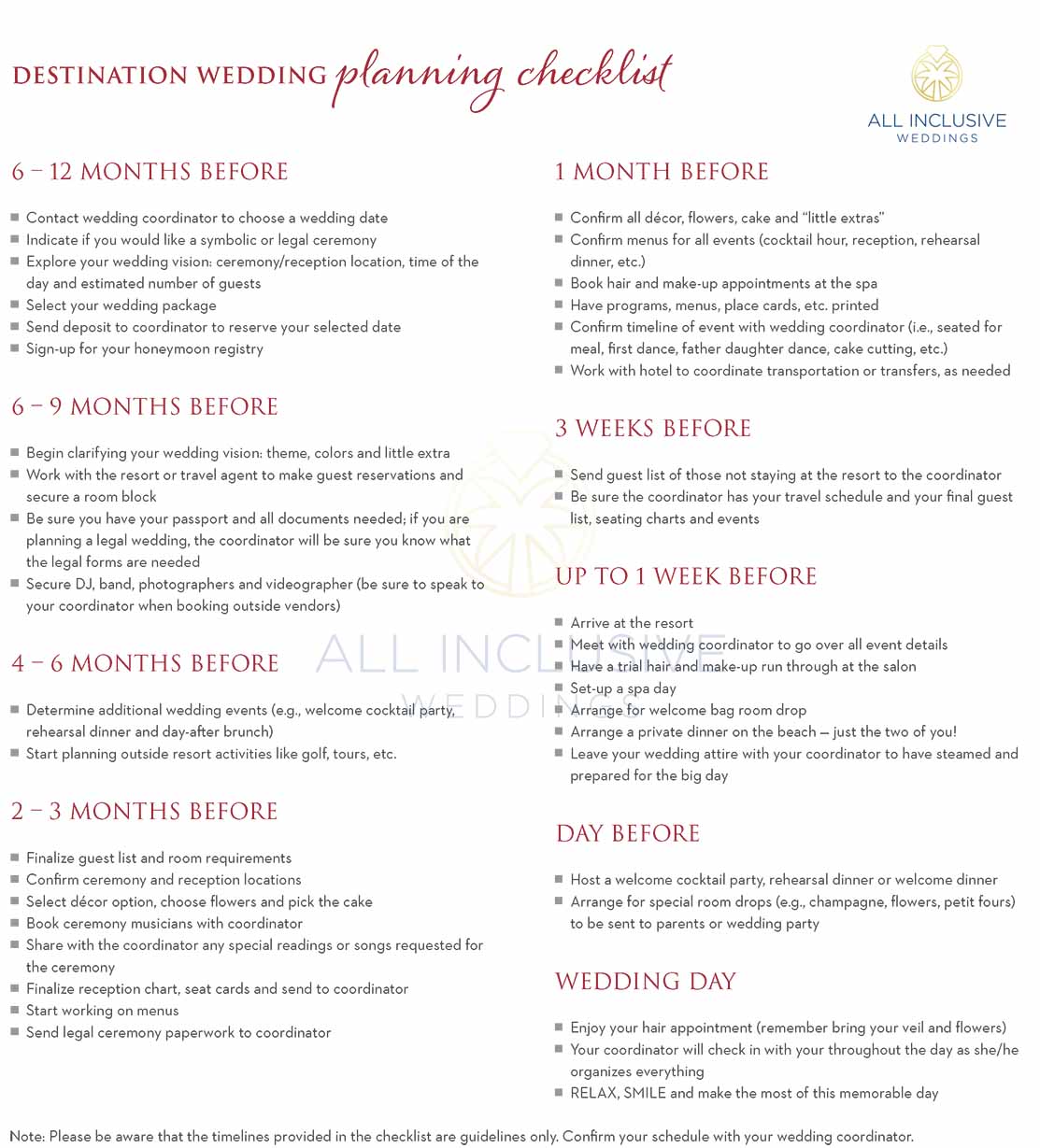 Celebrate EVERY MOMENT
From the time you say "yes" till years after you say, "I do," we want to help your romantic journey be as stress free as possible. Couples can even earn complimentary anniversary nights on qualifying wedding or honeymoon packages.