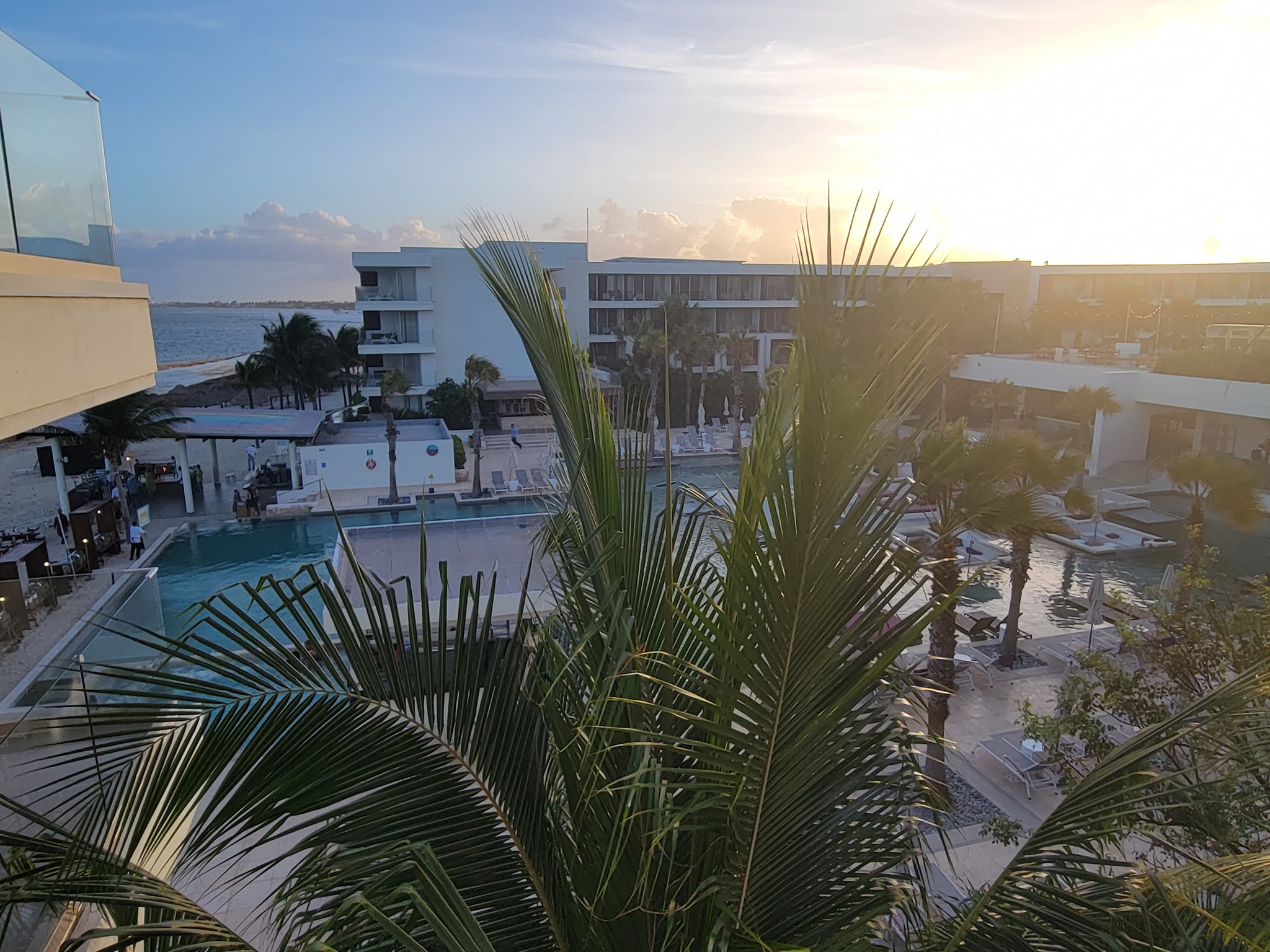 As a full-service travel agency, we sell Disney, cruises, and much more – but our biggest seller is all-inclusive resort vacations in Mexico, the Bahamas, and the Caribbean.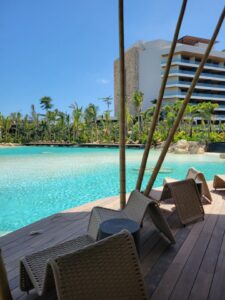 What is an all-inclusive resort vacation? This means your time on the resort property, all day and all night, you get to enjoy a service and style that go above and beyond. All-inclusives, at no extra cost to you, typically include in-room dining, top-shelf cocktails, sprawling pools, and non-stop entertainment, including amenities exclusive to adult guests. 5-star accommodations, beach activities, land sports, free Wi-Fi, and all taxes and gratuity included. So ditch the wallet, this is paradise.
And we act like it!
All-inclusive resorts try to capitalize on the white sands and stunning tropical views ideal for every guest, where the experience is better than a beach — it's your fantasy playground. Enjoy out-of-this-world, all-inclusive amenities with first class restaurants, bars and lounges, championship golf, and sprawling pools and in some cases, family friendly resorts include a water park with slides, splash pads, food trucks, snack bars, an adults-only pools with a swim-up bars and more. To add even more, live shows while the headliners in your crew enjoy exclusive amenities reserved for
adult guests. For groups, all-inclusives are the perfect ideal for every event, event space and
ultra-chic wedding collections for your special day. Bottom line, it's all top-shelf. Enjoy!
Sandals Resorts All-Inclusive
16 AWARD-WINNING all-inclusive resorts – All boast 5 star and luxury included!
Sandals has received numerous awards, including Condé Nast Traveler's Annual Readers' Choice.
✓ Unlimited food, cocktails & more
✓ Free golf, water sports & scuba diving
✓ Best beaches – Book today!
Vincent Vacations is a top selling travel agency for Sandals & Beaches Resorts. Sandals is the adults-only option, while Beaches is family friendly.
Read more about Sandals on our Sandals Resorts All-Inclusive Guide.
best all-inclusive resorts in mexico for families
all inclusive girlfriend getaways
cheap all-inclusive vacation packages with airfare included
all-inclusive vacation packages 2022
all-inclusive vacation packages with airfare under $500
all-inclusive vacations adults-only
cheap all-inclusive vacations
best all-inclusive vacation packages
all-inclusive vacation packages 2021
4 day 3 night all-inclusive vacation packages
sandals all inclusive
bahamas
vacations to go all inclusive
sandals resorts
best all-inclusive resorts in mexico for families
all inclusive girlfriend getaways
all inclusive travel agency