Dot your 'I's' and cross your 'T's' with our guide to destination wedding etiquette!
You said, "yes" to forever. Then, you started imagining your big day in a romantic locale. Now, you're probably trying to figure out how you can get all of your friends and family there while keeping a smile on their face.
With all the components that go into a destination wedding, the stress can be overwhelming. From organizing a guest list to making sure everyone knows where to be and when, staying on cloud nine might feel like a constant struggle.
But, fear not – no matter how many guests you have coming and what their expectations are, we're here to make sure you have a stress-free celebration that everyone will talk about for years to come. After all, just because weddings can seem complicated doesn't mean they have to be – it's all in your approach and preparation.
More interested in seeing a cost / pricing guide for all-inclusive destination weddings? Check out our Destination Wedding Cost – Packages Pricing Guide!
We've gathered all the tips, tricks and insight from our experience in the industry to walk you through the entire journey from start to finish before you even pack your bags. So, go ahead and trade your worries for joy knowing you'll have everything you need to give your guests the time of their lives at your destination wedding.
You will notice all-inclusive destination weddings open up many features not possible with a traditional wedding, but they have their own challenges you need to keep in mind. Going through my own destination wedding in Puerto Vallarta, our romance travel agency, All Inclusive Weddings, was born out of wanting to help other couples navigate the difficulties, and communicate what's actually involved!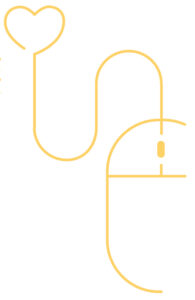 Websites have soared in popularity over the past few years and for good reason – guests have all the information they need in one accessible location, freeing up the time that would be spent answering countless calls and texts. Creating a website is also a great opportunity to tackle the often-touchy subject of finances – give your guests a gentle heads-up on what they're expected to pay for, so no surprises come up later on.
THINGS TO INCLUDE ON YOUR SITE
FLIGHT INFO
Direct visitors to sites where they can get deals on airfare
TRAVEL TIPS
Share your personal suggestions for effortless travel.
LODGING
Encourage your guests to stay at the venue by providing your group code.
YOUR STORY
Get everyone excited by sharing your love story along with any sentimental pictures.
INSIDER TIPS!
TIP 1: Use A Template
No need to start building from scratch. There are plenty of sites that are setup and ready
to fill in with your personal flair.
TIP 2: Introduce Your Wedding Party
Give your wedding party a shoutout by including their photos and a brief bio on your site.
Since they are the ones assisting you throughout the week, this will give your guests some
familiar faces to turn to for questions, while you and your other half are busy socializing.
Your website will be full of personal information, times and dates, so keep it all
secure with a password requiring visitors to sign in before viewing any content.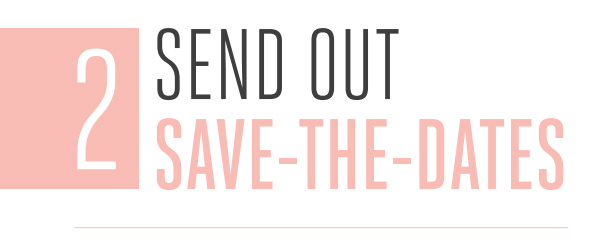 Now that your website is created, let your guests know to mark their calendar with a Save-the-Date card. For destination weddings, it's best to give as much notice as possible – between nine and 12 months heads-up is appropriate. This may seem too far in advance, but remember your guests
need to evaluate travel costs and take time off.
Don't forget the plus one – Typically, those in the wedding party get a plus one, but consider your other guests' relationship statuses – long-term and live-in partners may expect to come along. Be clear
exactly who the invitation is addressed to, so recipients don't extend it at their discretion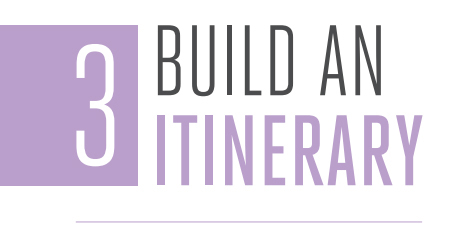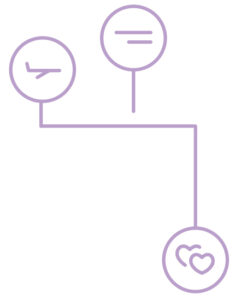 When traveling abroad, endless details can overwhelm your guests. Creating an itinerary that includes meet-up times, locations and contact information will allow everyone to get everywhere stress free. A good rule of thumb is to list any event that you have covered. Your guests can relax knowing these activities won't cost anything extra.
Strength in numbers – Having a wedding team to help you with planning will ease worry and resolve confusion. Many all-inclusive resorts even offer a dedicated "entourage" when you book your
wedding at any of their resorts.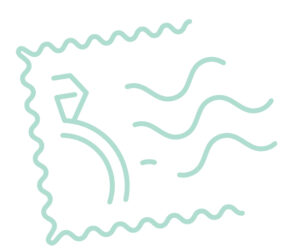 With all your details finalized, it's finally time to get those formal invitations in the mail. You should aim to send these two to three months before your wedding date, as you want to provide ample time to tie-up any loose ends.
BEACHWEAR OR BLACK TIE?
DRESS CODE
List your expected dress code for the rehearsal dinner and ceremony. Nobody likes showing up under or overdressed, especially when a change of clothes could be thousands of miles away.
RSVP DETAILS
Don't forget to give your guests a deadline to respond by. Otherwise, you could be waiting for responses, delaying your final accommodations. In your formal invitation, you should also include the actual location of your venue, rather than just the country or city – guests will appreciate having solidified details.
INSIDER TIPS!
TIP 1: Match Your Themes
Pick a theme that complements the overall look and style of your wedding. A ceremony in the garden may call for a floral invitation, while a seaside wedding may work well with pastels.
TIP 2: Mention Dietary Restrictions
Include a section that allows guests to check off any preferences or allergies, so you can plan special arrangements accordingly.

After months of planning, days of preparing, and hours of traveling, your guests have finally arrived for your big day, so make them feel at home! This is the perfect opportunity to thank them for coming with a welcome kit in their rooms. Local snacks and beer, sunscreen, water, and an itinerary are essentials for your destination wedding.
GO ON A GROUP OUTING
The Caribbean has much to offer in the way of fun. We think Island Routes Caribbean Adventures is one of the best ways to get around. Live life on the wild side with ziplining and raft excursions, or dip into the Caribbean vibe with local music or festivals.
INSIDER TIP!
Capture the Moment – Bring a disposable camera on your group adventure and capture the day. These photos are awesome keepsakes for you and your guests to hold on to.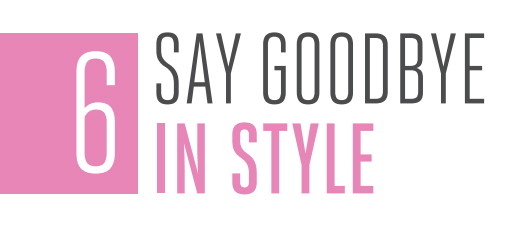 When the festivities are over and it's time to say goodbye, the emotions can really set in. Take advantage of being with your loved ones with a final hoorah. Brunch on the beach is an awesome way to hangout with everyone, reminisce about the week, and show your appreciation before they head off.



A smooth destination wedding is all about taking care of your guests' needs and making them feel appreciated. A little bit of planning can go a long way to keep your guests smiling the entire trip.
NOW IT'S TIME TO TURN YOUR WEDDING INTO AN UNSTOPPABLE PARTY!
LOGISTICS OF LOVE
When planning your destination wedding, don't forget all the details that come along with international marriage. Each island has its own specific requirements, but here are some things to keep in mind:
• Confirm your destination's residency requirements. Many islands in the Caribbean have laws regarding how long you must be there before an official marriage ceremony can be performed. Remember this, as it may affect your travel window.
• If you're looking to have a religious ceremony, reach out to your wedding planner to find possible options. Depending on the island and venue, you'll want to see what accommodations are available.
• Double-check your documents because each island requires its own specific set of paperwork to officiate a marriage. When in doubt, check with your wedding planner and the local government to make sure you're good to go.
• Make copies of all required documents and keep a set in your carry-on. In the event your luggage gets temporarily misplaced, you'll still have everything you need.
To learn more, contact us at All Inclusive Weddings today! In business since 2013, we can make sure your destination wedding or other romance travel is a success!
More Information
As far as the expectation of who pays for what at a destination wedding, if you arrange the event and you expect your guests to attend, you typically pay for it! This means if you have a reception after, the resort will charge you usually based per person or per table. This is a cost you would not anticipate your guests paying. The groom has plans for a zip line excursion with his groomsmen? This would be an event paid for and covered by the groom / the wedding party hosting.
There are ways you can help lower your guests bill at the resort of your choosing. One of the ways is finding and working with a great travel agency / travel agent, who knows the ins-and-outs of group contracts. There are even airline discounts offered for blocked group travel.
More interested in seeing a cost / pricing guide for all-inclusive destination weddings? Check out our Destination Wedding Cost – Packages Pricing Guide!