Xcaret – What makes it so amazing? You have access to 8 parks included in the price. We're talking water parks, nature parks, caving / spelunking parks, and more! It is described as a 'Disney-fied ecopark'. It's quick access to all, as the parks surround the resort.
Xcaret features 1 of the 250 best restaurants in Mexico. "Restaurante Ha'". An exquisite dinner in the hands of chef Carlos Gaytán, the first Mexican with Michelin star was our way of celebrating this year and receiving the new year filled with amazing moments.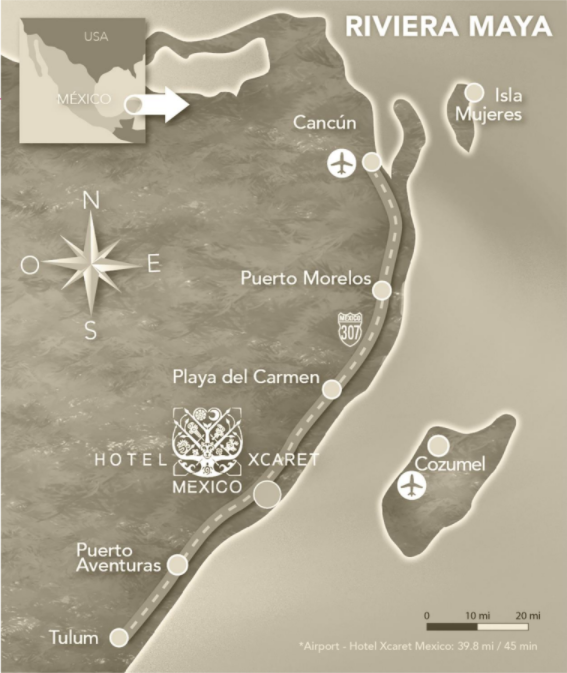 Location, 35 miles south of the Cancun airport.
4 Ways Xcaret is Different!
All-Fun Inclusive – Full access to Parks & Tours including transportation, no service fees
ECO-Integrated – Integration of nature into the guest experience: inlets,
rivers, beach, jungle
MEXICAN ART ADVOCATE – Conservation and promotion of Mexican Cultural
Heritage
SOCIAL RESPONSIBILITY AND SUSTAINABILITY – Ecological, economic and social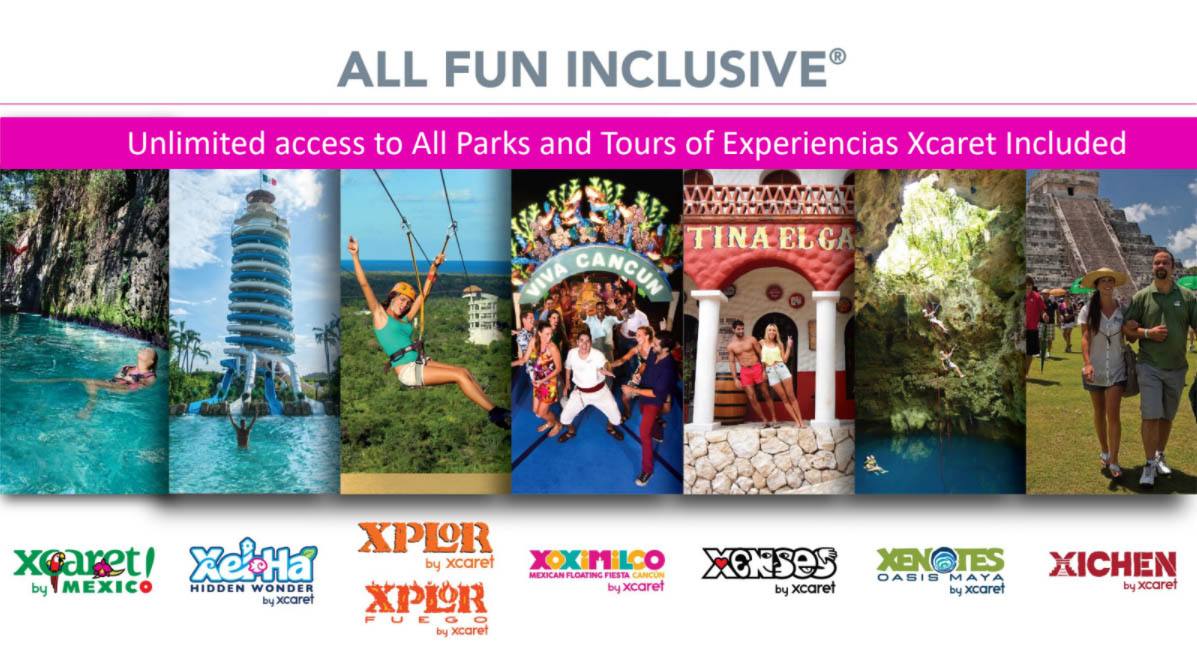 ALL- FUN INCLUSIVE® CONCEPT INCLUDES:
• Luxurious accommodations with ocean, river, cove, pool or garden views
• Unlimited access and transportation to 8 parks and tours
• Roundtrip non-stop airport transfers
• Decadent cuisine at 11 restaurants and top shelf drinks at 8 bars
• Food and beverages according to the meal plan of each park or tour
• WIFI
• Full access high- tech bracelet
• Room service 24 hours
• All taxes and gratuities
• Attentive concierge service
• Daily eco-friendly activities
• Kids and teens club
• Eco-archeological reserves
• 3 fitness centers
• Outdoor functional training circuit
• Non-motorized water sports; kayak, paddle boats and snorkeling
• Tennis and paddle courts
When you stay at Xcaret, all the fun is included. Discover another way to see the world at Xenses!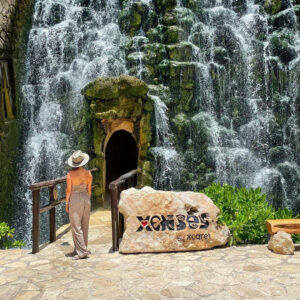 If exploring and discovering new places in Mexico was part of your 2022 bucket list you can't miss Xplor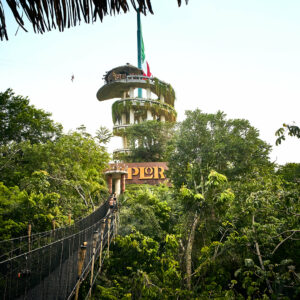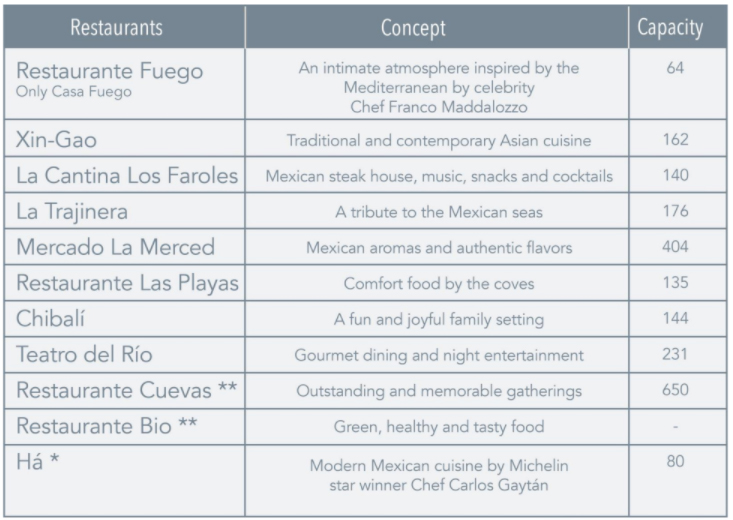 FOOD – Hotel Xcaret México offers
11 restaurants and 8 bars, where Mexican cuisine, declared Intangible Cultural Heritage of Humanity by the UNESCO, is the protagonist.
XCARET PARK WEDDING LOCATIONS
• Hacienda Henequenera
• Guadalupe chapel
• La Isla restaurant
• Wine cellar Wines of Mexico Xcaret