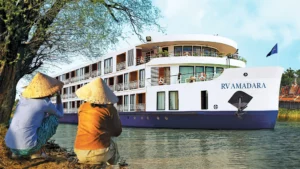 Charms of the Mekong with FREE AIR!
Experience incredible Vietnam with this amazing promo.
Example date with the best price:
December 12 – 19, 2022
Round trip air from your home city (all gateways included!)
7 night cruise
Category C with twin balcony
Includes daily excursions
Includes taxes
Price per person? $3295
Add 2 nights pre-Cruise in Ho Chi Minh City for $399 per person
Add 2 post nights in Siem Reap, Cambodia for $699 per person
Ready to plan a bucket list? We would love to help you! Request a quote on our link!
Posted 7/21/22 – Prices subject to change until you book.